Don't let the name fool you – the Drain Master Plumbing & Rooter is also an aficionado of water heaters! We are Southern California's tankless water heater specialists, working with absolutely every brand of water heater on the market today in Los Angeles area. At Drain Master Plumbing & Rooter, it's important to us to function as a plumbing consultant. We don't just fix your problem, we teach you how to prevent it from happening again – which, of course, saves you money on future plumbing services! If you're a home owner, building manager or small business owner. Drain Master Plumbing & Rooter Los Angeles Water Heater installer will keep you up and running with the latest and greatest water heaters available.
Tips on tanks

How big is your tank? Most homes have 40 or 50 gallon water tanks, with larger homes boasting tanks of up to 100 gallons – party in the Jacuzzi, anyone? If you're looking to bring the heat this season, consider a tankless water heater for your plumbing needs.
Why choose tankless heaters?

Not only are tankless heaters more powerful, they're great space savers! Consider a tankless water heater if you're transitioning into a smaller space, or just want to feel cool and minimalist. Oh, and did we mention how much money it will save you each month? Unlike traditional water heaters, tankless heaters don't rust, which means that the water passing through the unit remains uncontaminated. Our local plumbers highly recommend this space and money-saving service!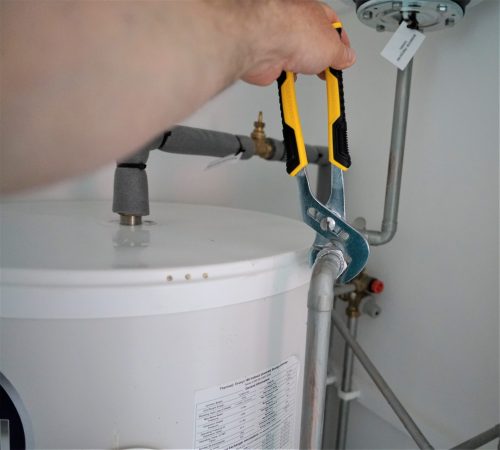 Did you know there are 4 different types of water heaters in the market ?